Rugbytots ACTIVITIES for 3½ TO 5-Year-Olds
Dynamic weekly activities in 45-minute sessions
---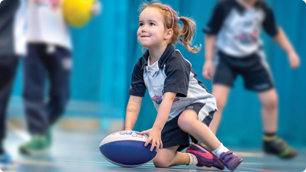 Rugbytots activities for 3½ to 5-year-old boys and girls
Our active classes for 3½ to 5-year-olds do not require full parent participation, but cheering and encouragement is essential!
Rugbytots enables boys and girls to discover a new world of sporting imagination.
Your little Rugbytot will be part of a dynamic 45-minute sports play session packed with fun activities that will develop their social and physical skills in a positive environment.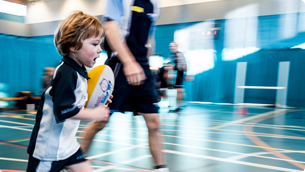 Activities that start to develop you child's rugby skills
Rugbytots' activities for 3½ and 4-year-olds include a range of rugby-specific skills.
You child will learn about finding space, looking after the ball, scoring tries and running with the ball in two hands.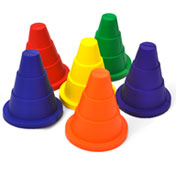 The classes will also help improve their general agility and balancing skills.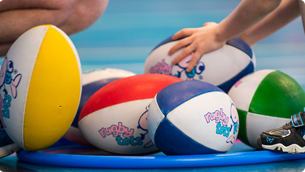 Rugbytots activities are safe, bright and fun
We always use kit and equipment suited to the ages of children taking part in our activities.
For example, in this class we use colourful size-2 rugby balls that are specially designed for small hands and feet.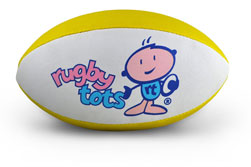 ---
Find a Rugbytots toddlers class near you

Discover how Rugbytots first kicked off
Read Rugbytots' story

See what other parents say about Rugbytots
See review on Feefo