Rugbytots ACTIVITIES for 5 to 7-Year-Old CHILDREN
Dynamic weekly activities in 45-minute sessions
---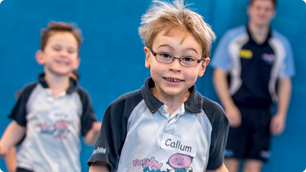 Activities for children that prepare them for their next steps in life
Rugbytots' activity programme for 5 to 7-year-olds focuses on fun and encouragement, while enhancing self-esteem and confidence.
As such, our activities for children age 5 and over really start to set the foundations for all aspects of your child's life after Rugbytots.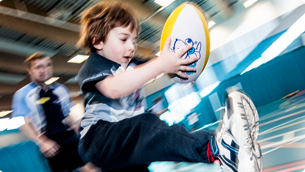 Activities that take rugby skills to the next level
To ensure that the basic skills of rugby are coached in the right way by maintaining small class numbers. The classes follow the same structure as our sessions younger children, but also involve advanced team games.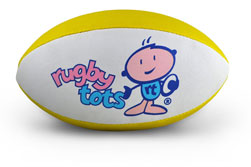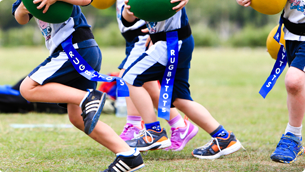 Introducing tag rugby to 5 to 7-year-olds
With 5 to 7-year-olds, we gently introduce the rules of tag rugby. Every session includes a game of tag rugby to prepare your child perfectly for their next sporting adventure!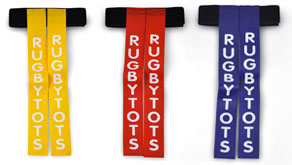 ---
Find a Rugbytots toddlers class near you

Discover how Rugbytots first kicked off
Read Rugbytots' story

See what other parents say about Rugbytots
See review on Feefo